SMART START Solution
The SMART START Solution empowers Athletes by introducing a safe timing system, that provides Club Members with the opportunity to choose their starting point, start a route independently from one another, when they're absolutely ready, and allows for safe, social distancing events to operate.
'DROP & GO'
The NFC Pod is designed for "Drop & Go" Deployment. Simply attach the NFC Timing Pod to the supplied metal support-stand, turn it on and it's ready to start timing. This Timing System can be utilized as an unmanned remote start line, checkpoint, finish line or multiple lines-in-one.
Mobii Member Profile
Each Club Member has the option to create their own personal profile. By logging into their Mobii Profile, Members are able to view previous events they may have participated in, as well as, track their results.
This is a fantastic way to monitor personal progress and to establish which Timing Systems are linked to their name.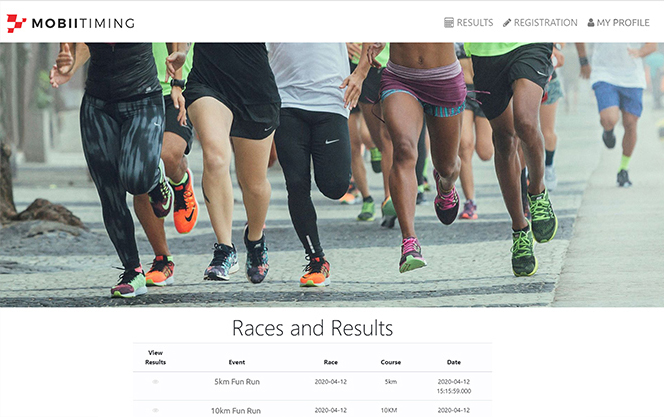 Customizable Club Results Page
A customizable Club Results Page is provided which will allow your Club to clearly present your club logo, colors, cover photos, with the added feature of archiving a full history of your Clubs Race Results.
In addition, your Club Results Page, allows each Club Member to register online and have an NFC Timing Wristband permanently linked to their individual Mobii Member Profile.
Everything's Accessible – Mobii Run App
Our Race Management & Mobii Run Race Result App allows you to manage Athletes and races from the 'palm of your hand' by using any mobile smartphone or Tablet. Set start times, scan finishers and view results all from one device!
Your race timing results are shown in real-time as Participants cross the start/ finish line and your able to view lap times or check-point times as they come in from the route.
Always know who's ahead with real-time results!
Specifications:
Dimensions (mm): 200 x 175 x 53
Weight: 350g
Transponder read range up to 5cm
Built-in cellular communication (requires sim card)
Ethernet, USB communication
Internal battery provides continuous operation of 12 hours (can be charged during use with USB cable: 5V)
Audio/LED indicators
Weatherproof
Silicone NFC timing straps: Encrypted, Locked