Professional Timers
Mobii has a range of timing technology solutions to cater for a range of professional timed events.
Timing is made simple with the NFC system, our Active system allows you to cater for demanding events and the UHF system is geared for mass participation. The software and server platform remain the same and you can combine hardware technologies within the same event if required.
Our hardware is designed with a "Drop & Go" philosophy which reduces operational requirements on timing crew.
Automatic camera integration with result data (using a standard web camera) means that you always have a fast and seamless visual audit of results, whilst also serving as a back-up timing utility.
The result engine can be easily configured to handle the most complex event types using built-in calculators to simplify setup and operation. API's allow you to integrate timing data into third party systems for extended functionality.
The platform provides for a high degree of customization and infotainment utilities, which means that you are able to offer your customers a unique event experience.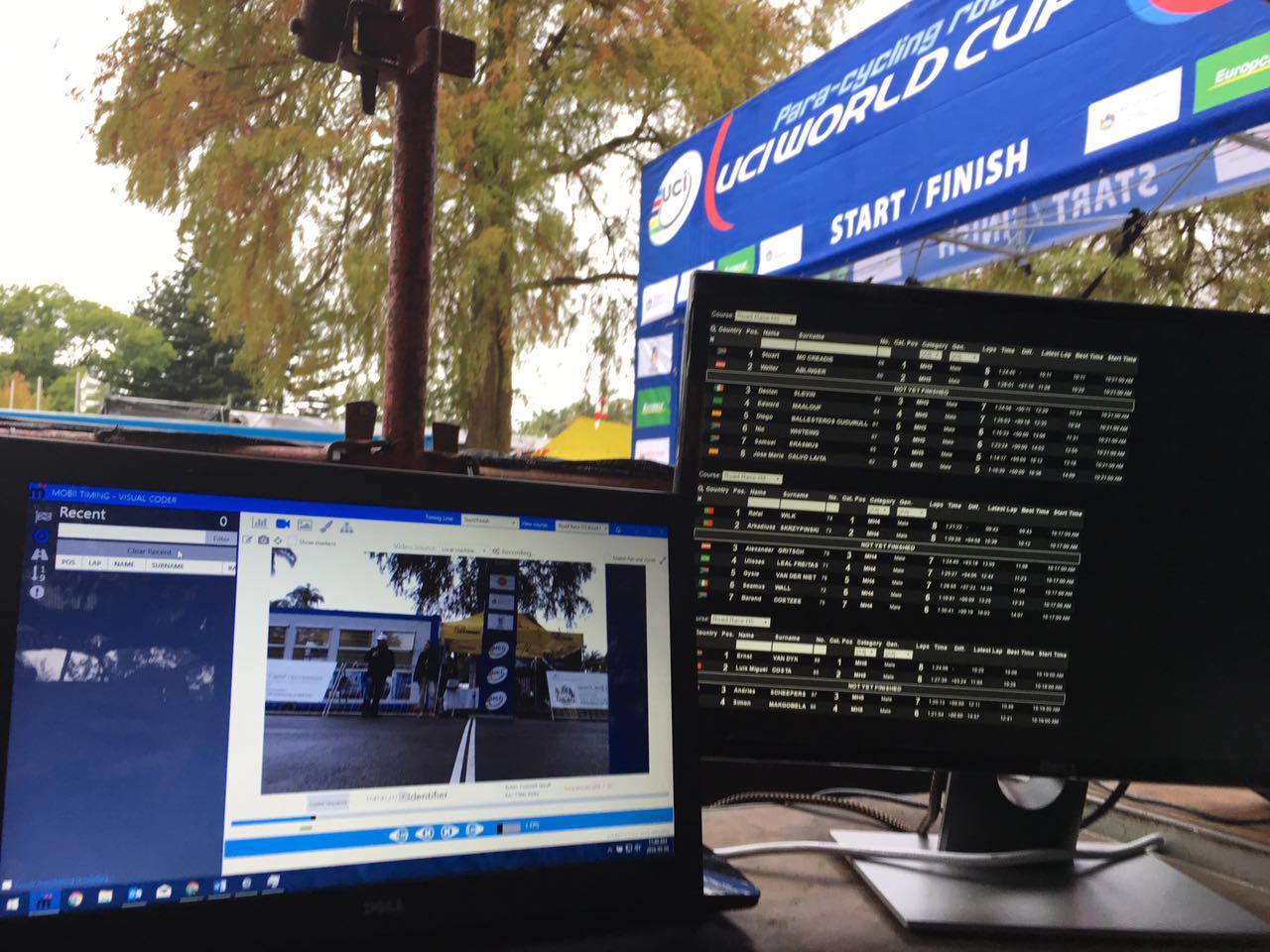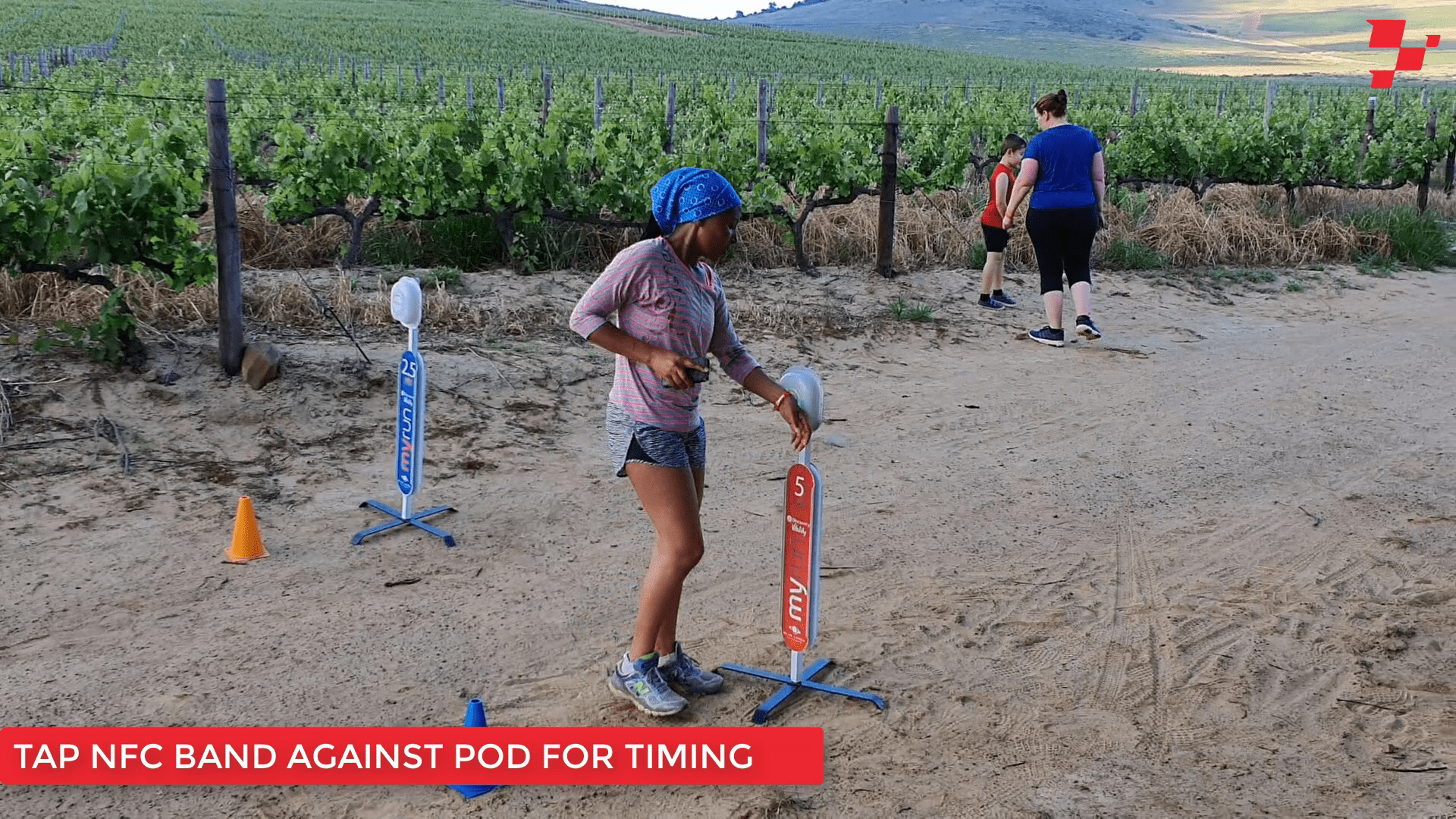 Sport Clubs
Mobii has created a simplified version of its timing solution specifically for social and club usage.
Using "Drop & Go" NFC or Active system means that setup is fast and convenient. On start-up, the Pods (timing readers) will connect automatically to the Mobii server to create results in real time. No need for laptops, all you need to time an event is the timing pod and your mobile phone with the Mobii Run App installed.
Your club receives a timing web page where members can register a user profile or view club results.
Club members register a profile once, then they are issued with a permanently linked timing device which they bring to each event. Members can log into their profile and see a history of their personal results or view overall results on the club timing page.
There is no need for members to register for each event as the timing device will automatically enter them into the event when scanned at the finish and produce a result. The club can manually create events easily using our pre-built race templates, or events can be automatically created on a schedule.
Park Solutions
The Mobii Active System can be deployed for permanent usage in Ski and MTB parks. The Active system requires no mats or wire loops, making it ideal for seamless operation in these environments and are not affected by snow or mud. The transponders can either be permanently assigned or rented to users.
As transponders are read by timing pods, data is sent automatically to the Mobii server in real time. If the timing pod is in an area with no internet connectivity, the timing transponder will store the time internally and when it passes the next timing pod with cellular, Wi-Fi or Ethernet connection to the internet, it will offload the timing data.
A flexible server platform allows parks to own and manage their own user activity eco-system that creates value to both the park and its users. In-depth reporting and administration tools provide insights into park activity and usage.
Engage with users by creating virtual events/leaderboards, interact with user profiles (rewards) or simply measure activity usage across the park on different slopes and trails. Each user is able to track and measure their activity usage.
Contact us for more information on our Ski/MTB park solution.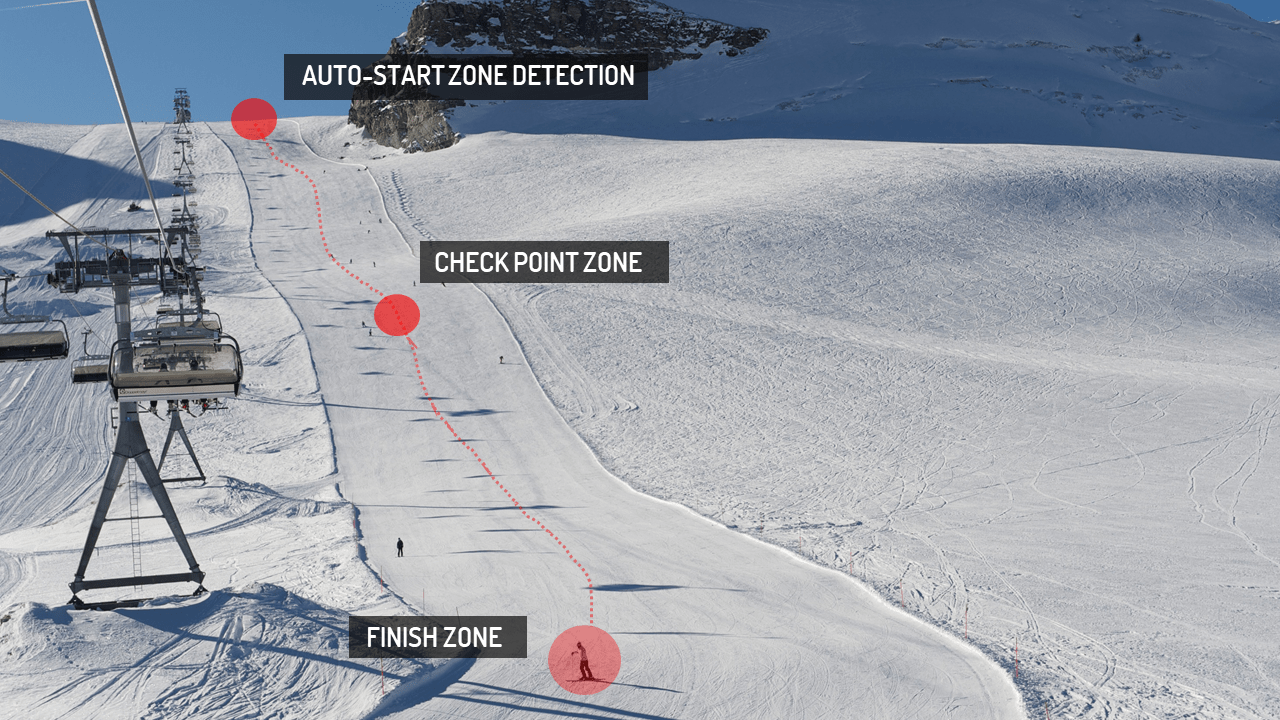 White Labelled Solutions
Mobii develops customized solutions based on its technology platform offering. Having developed both the hardware and software technology behind our products, it means that we are able to design custom solutions targeting a variety of different applications.
An example of this is the development of the myrun platform developed for MyFitness. Easy to use timing hardware is deployed by volunteers at venues across South Africa for weekly timed community running events.
A website integrated with our timing platform allows users to register a profile and purchase a custom branded timing band for permanent usage at myrun events. A mobile app allows volunteers to manage events and register timing bands to new users.
During an event, timing data is calculated automatically and linked to each user profile in real time. Extensive reporting tools allow MyFitness to administer and manage the platform.
As all timing hardware is connected online, Mobii is able to manage and support events remotely in real time from our headquarters in Cape Town.
Contact us for more information on our customized white labelled solutions.